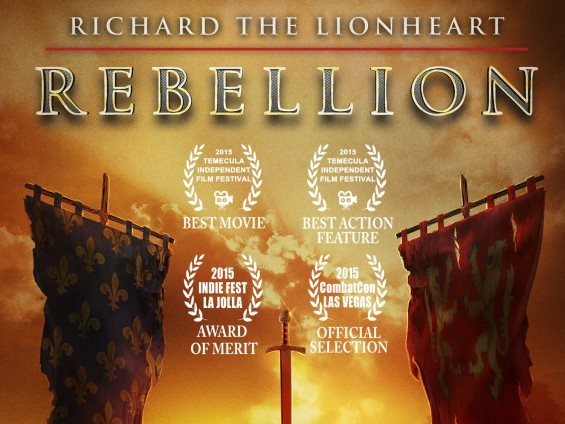 Prima italiana in Valle per "Richard the Lionheart: Rebellion"
Dopo la pioggia di premi raccolta nelle ultime settimane (CombatCon Las Vegas, Temecula Independent Film Festival e Indie Fest La Jolla di San Diego), è attesa in Valle d'Aosta la prima italiana del film "Richard The Lionheart: Rebellion".
Quasi interamente girato sul territorio valdostano (Fénis, Introd e Saint Denis/Cly) e prodotto da Claang Entertainment, il film ha potuto usufruire del sostegno di Film Commission Vallée d'Aoste e del supporto logistico di Fondation Grand Paradis, Comune di Introd e Assessorato Istruzione e Cultura della Regione Autonoma Valle d'Aosta.

La pellicola verrà presentata al pubblico in un evento speciale che avrà luogo venerdì 3 luglio al castello di Introd (ore 21.30).
Ispirato alla vita di Riccardo I d'Inghilterra detto "Cuor di Leone", il progetto cinematografico è stato diretto dal filmmaker e sceneggiatore Stefano Milla, vero e proprio cultore del film in costume e fantasy, che negli anni ha raccolto diversi consensi fra gli appassionati grazie ad originali produzioni di genere come "Solid State", "Kingdom of Gladiators", "Gladiator Games" e "Richard the Lionheart".
 

Per l'evento è annunciata in Valle d'Aosta la presenza del regista e di alcuni attori del cast.
L'ingresso è libero fino a esaurimento posti.
Comunicato a cura di Film Commission Vallée d'Aoste